Green Construction & Initiatives
Prindle Hill Construction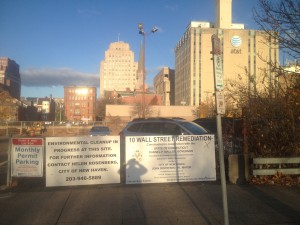 is an eco-friendly and environmentally conscience company in every sense of the word. Our main office is working toward 100% green operation as we recycle all materials possible in and out of the office as well as support supplier exercising similar practices. One of Prindle Hill's primary focuses is in the restoration and remediation of environmentally impacted sites. We offer a suite of comprehensive services executed by team of experienced professionals in the environmental field. We aim to leave a positive impact on the environment with every job.
Cleanup & Disposal of Hazardous Materials
Our full range of remediation services extends from straight forward excavation and removal of contaminates to the use of state of the art technology needed for research. We provide analytics with the goal of creating the best solution for our clients and the environment. Our capabilities for green-eco services include:
Ecological restoration and design: large scale planting & revegetation projects
Hazardous/contaminated material remediation
Soil stabilization and excavation
General construction services
Waste containerization and disposal
Waste water treatment plant installation
Hazardous/contaminated material removal
Hazardous/nonhazardous waste stabilization
Soil vapor extraction services
Tank dewatering and cleaning
General civil construction
Landfill closure and construction
Energy Efficiency
We use energy efficient ENERGY STAR equipment and supplies whenever possible and construct ENERGY STAR certified pre-engineered limited access steel structures. Our buildings are approved by or comply with:
PHC's Top Ten Environmentally Friendly Practicies
Contact Us
For more information about our green initiations, send a message to Prindle Hill using our web form or call (203) 795-4401.
General Contracting Company serving New Haven, West Haven, Milford, Orange, Bridgeport, Fairfield, Norwalk & Branford CT