Prindle Hill Construction
Prindle Hill Construction is a general contracting and construction company located in Orange Connecticut. We continue to provide creative solutions that lower costs and protect the environment. PHC has become one of Connecticut's top, women-owned, minority, site development contractors. Our team has been recognized for Outstanding Performance on State and National Levels. Our clients have continued to attest to the quality and safety of our standards. As one of the top organizations in our field we provide a variety of services to fit all needs. There is nothing we can't handle.
Prindle Hill Quality
Prindle Hill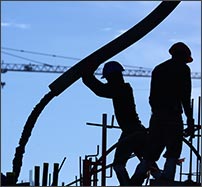 Construction works on private and public projects that include municipalities, regional and state governments. We pride ourself on our variety of services. With a fleet of state-of-the-art equipment and high quality contractors, we can carry out jobs both large and small. All of our work is backed by years of commitment to quality service. From continual training and education for our staff to finding new and innovative solutions, PHC has established itself as a leader in the construction management community.
Contact Us
To learn more about our exceptional services, contact us through our web form or call us at (203) 795-4401.
General Contracting Company serving New Haven, West Haven, Milford, Orange, Bridgeport, Fairfield, Norwalk & Branford CT